PC OAK DRIFT
1996 sorrel stallion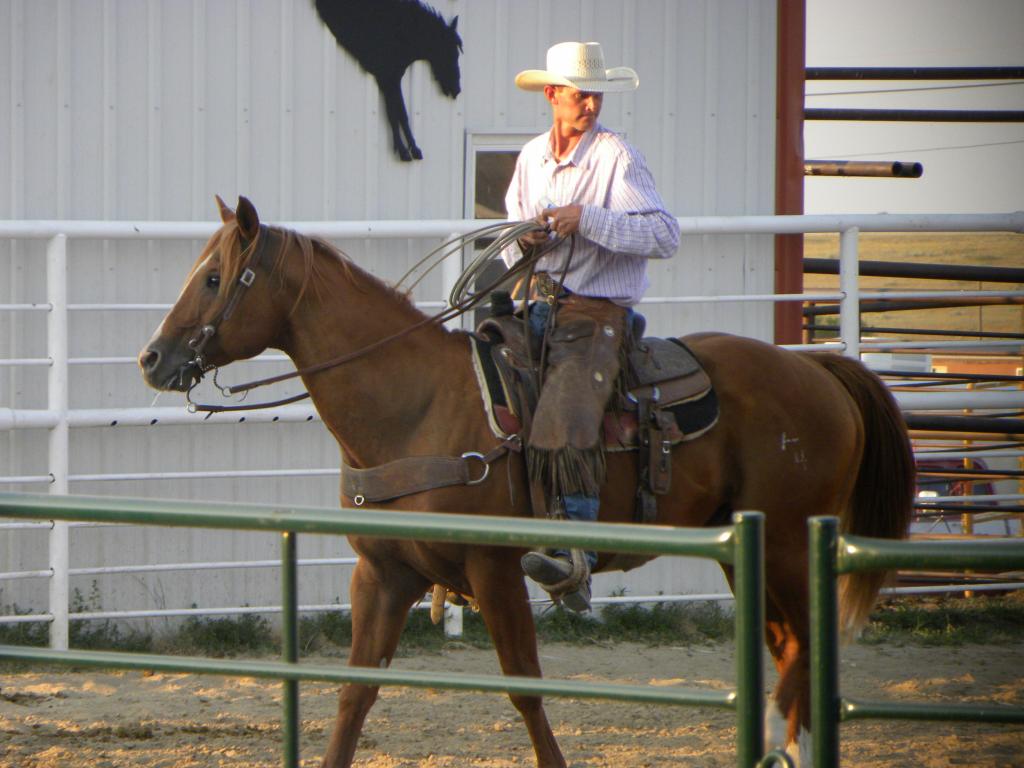 Drifter has been used extensively on the ranch, in Ranch Rodeos and has won several Ranch Horse Competitions. We also team rope (head or heel) and breakaway rope on him. He is the type of horse you can catch and lope off to do that quick job, no matter how long he has been turned out. Drifter is very cowy and is passing that along to his babies. The colts that are shown here are out of him. They will all be proven ranch horses before they ever step into the arena. Contact us for more information on stud services and horses for sale.
Here are a few of Drifter's offspring: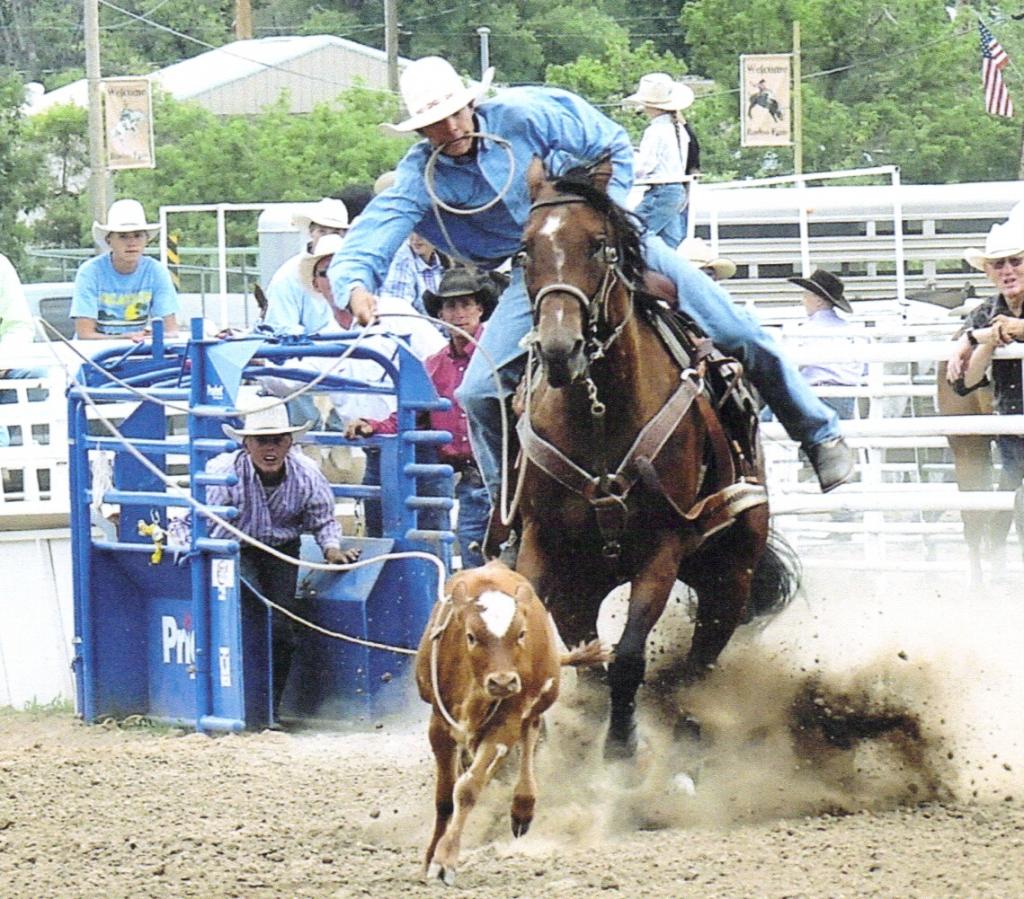 TJ is an 8-y old mare out of Drifter and Annie Blitz Bos. Tyen is calf roping and heeling on her in High School Rodeos.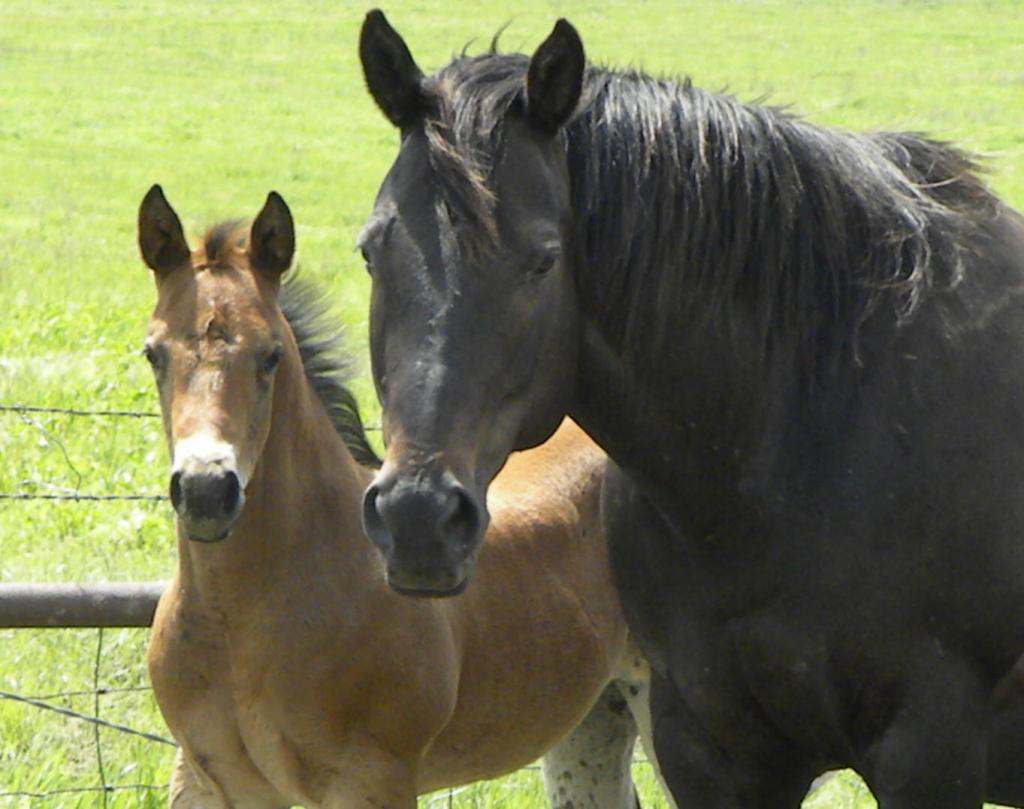 <- Annie Blitz Bos ~mother to TJ~ and her 2011 baby Ima Lonsum Rebel
CC Ole Peppy Bea and Whata Smart Guy. -> -> ->
Offspring: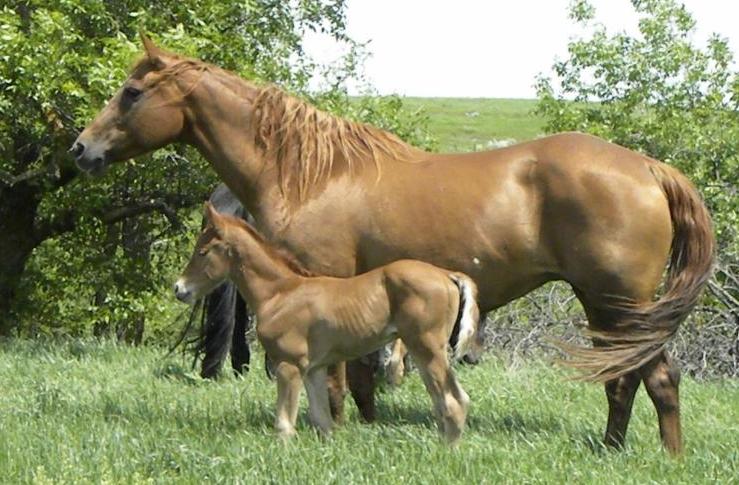 Star Peppy Bea is running barrels in Wyoming with her owner Lori Alexander. In their first year out they have already made it to the winners circle.
Jacks Driftin Oak aka "Grace" is owned by Tiernee Nelson from Faith, SD. Tiernee has been heading steers and barrel racing on her. Tiernee will be hauling Grace this summer and taking her to college rodeos in the fall.
Be Driftin aka "Jack" is owned by Callie Brooks from Faith, SD. Callie uses Jack on the ranch and for day work with plans to take him to the arena.
Whata Smart Guy is here at home and has started his first calving job. He is a tall, lanky colt who will be a heading horse dream when he has finished growing up.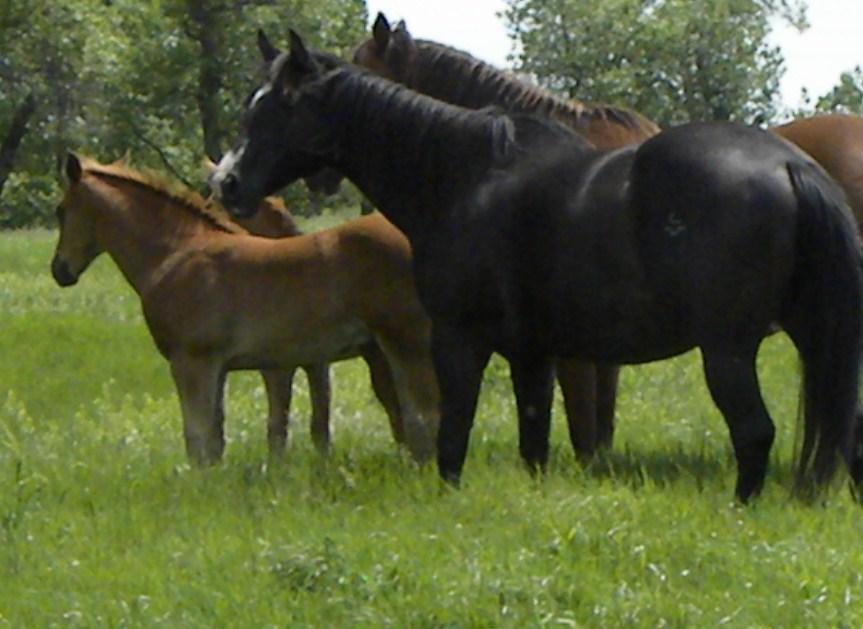 <- <-Leers Rainbow Star aka Lena and her 2011 stud colt Lena's Driftin Doc.
Lena has proven herself many times over in the brood mare band. We are always excited to see what the next one will be.
Offspring:
Sheza Nuther Rainbow is owned by Casey Kerstiens. Casey is heeling on her and has been hauling her to jackpots.
Drifters Hot Pepper is also owned by Casey and destined to be a heel horse.
Heza Tender Doc is here at home. He has been Keri's main horse for day-work the last two years. He has also been used as a turn back horse. This summer he will be started team roping.
<- Bo Bar Bold, aka Chicky, and her first baby, Miss Bar Jet. We heeled and breakaway roped on Chicky. Due to an injury, we placed her in the brood mare band.