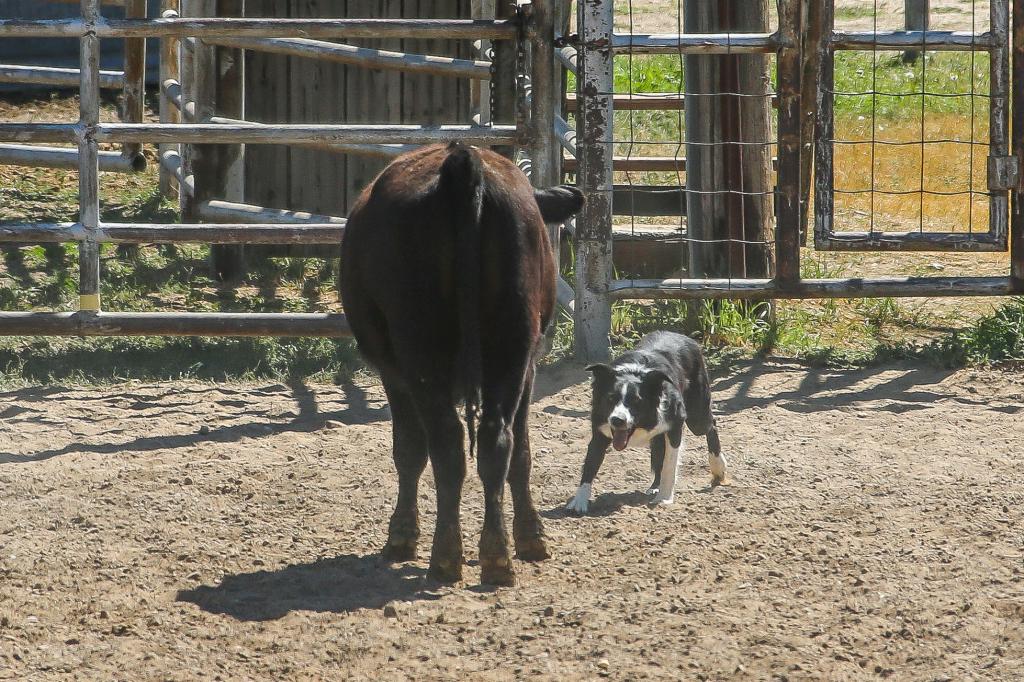 Spade
Spade is a young male out of Robin Brown's program that we believe is pretty wonderful. He puts a lot of thought into his job and has a lot of power backed by a strong bite on the nose or low heel bite.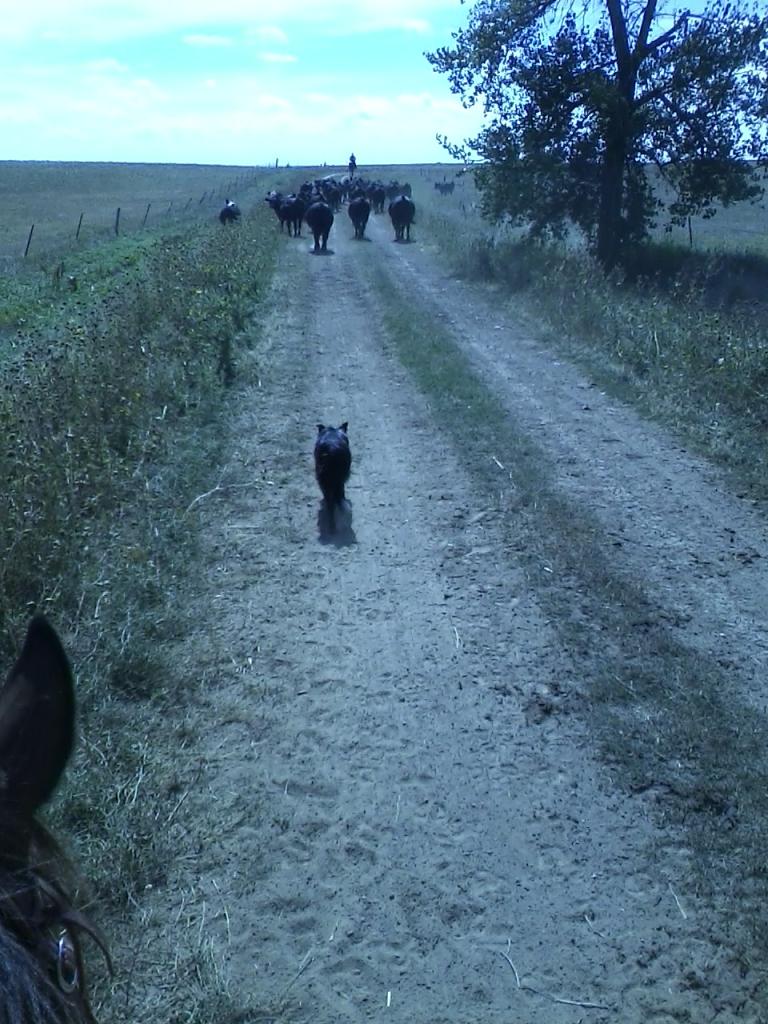 Video of Spade at Cheyenne, WY in the Nursery class

June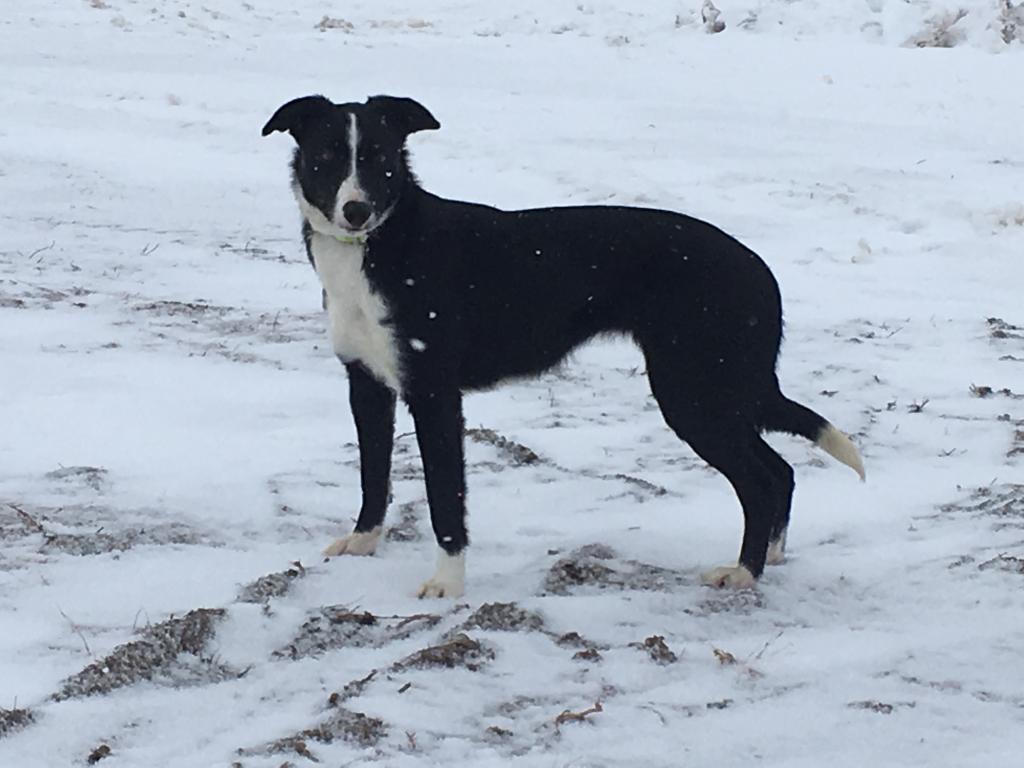 June has a big outrun, bites the nose, front foot, or heel. She has been very successful in the trial field, qualifying in the nursery class for the 2017 NCA finals. Her bloodlines include Robin Browns Rocky, Shep and Sue on the top and Pete Carmichaels Fly and Luke Jr.
June's 1st run at NCA finals Video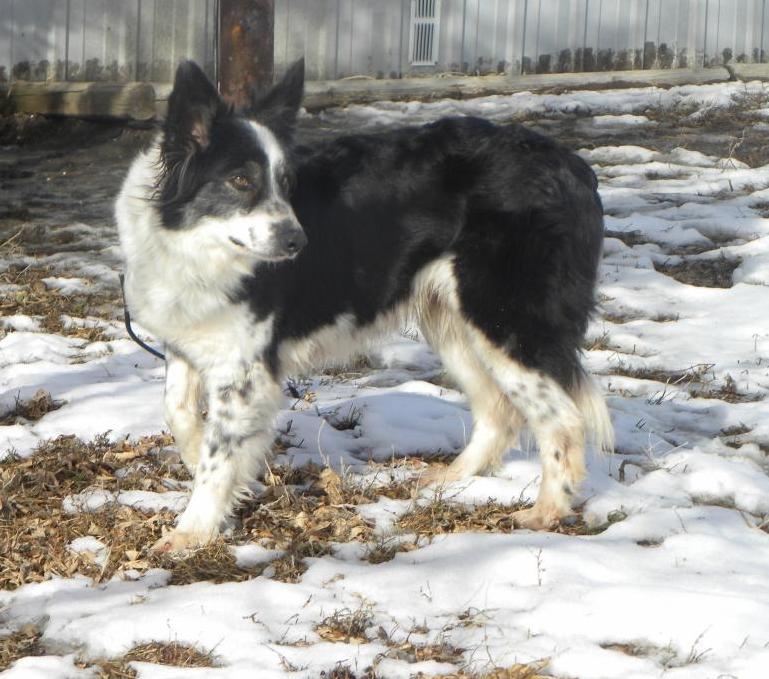 Kate Born 12/14/2009
Kate is out of Carmichael's "Hooker" and "Luke Jr". She is the last pup out of Hooker so we feel very fortunate to have her. Kate will bite a heel or nose or front foot, which ever is closest, or give a little nudge to push a baby along. She has a tremendous ability to read stock and back off when needed or get in and push hard.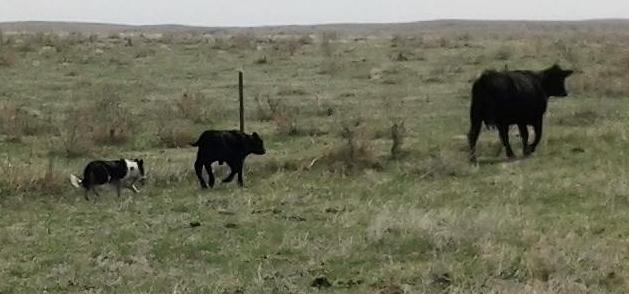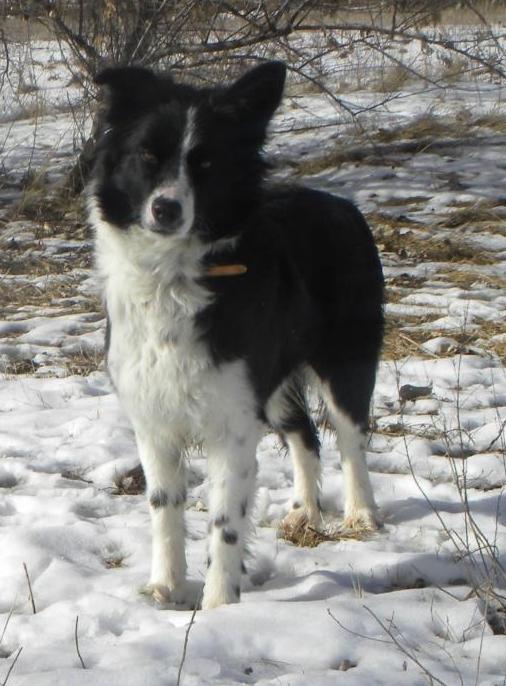 Holly

Holly is young female that we feel has all the traits that we are looking for. She bites both ends and is very eager to please. We plan to use her a lot this summer and go on to the trial field next fall. She is a daughter of Birdie and Dusty.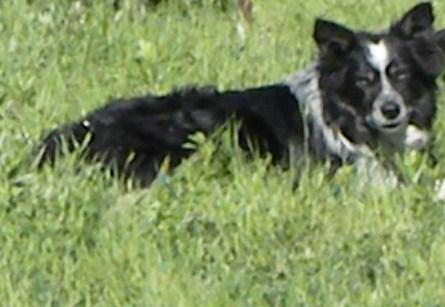 Dusty 6/2005
Dusty belongs to my father, Jack Kerstiens. He is the best dog I have ever had to use around pairs. He works very quietly and can apply just the right amount of pressure to get a cow to move with her baby. Dusty mostly bites on the nose and rarely heels. The pups out of him have had nice low heel bites to go along with all of the other qualities that we like. He is the father of Buffy, DJ, and Zip, who were all high selling dogs at Denver's Stock Dog Sale. Dusty is out of Carmichael's Luke and Buffy.
We lost both Payton and Bea this year. However, you will see some of their offspring coming up.They are greatly missed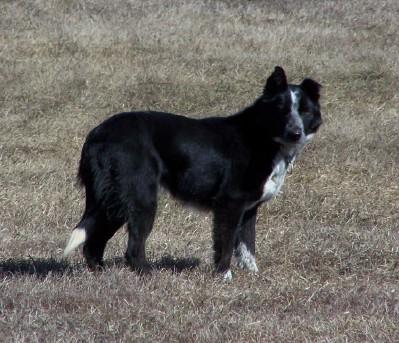 PAYTON
Born 10/15/2007
We purchased Payton from Ann (Pete) Carmichael. She is a friendly, loving dog whom we have enjoyed getting to know. Payton has a lot of power backed up by a low heel bite and an outrun anyone would love. She will work cattle or sheep. We plan to continue to use her on the ranch and to trial.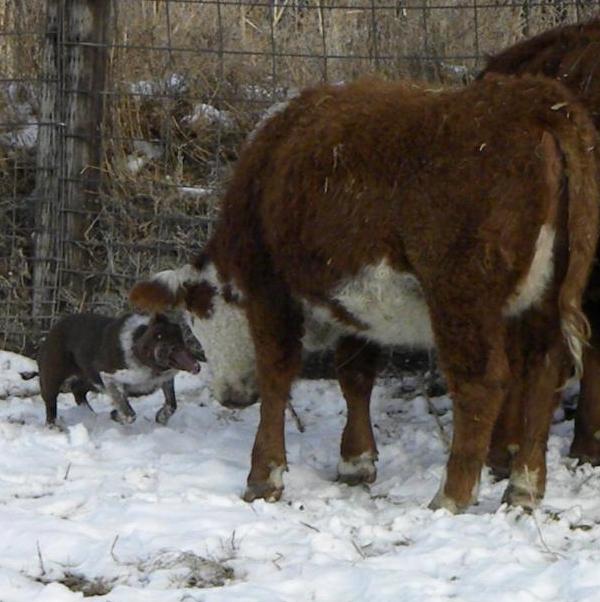 Bea
Bea will be 9 years old in 2014. Whether its yearlings making a break for it or baby calves going back, she is great at stopping them and keeping the bunch together. Bea is the best dog I've seen that can read livestock well enough to know on her own whether to stay off of them or get in there and bite to move them. She rarely bites a heel but will definitely get a nose! Bea is the mother to the high selling dog, Buffy, at the 2009 Denver Stock Dog Sale. You may see some of her puppies or grand-puppies on here.